Difficulty
Christmas season is just around the corner! In the coming two months' time, why not unleash your ideas to do some makeover on your wall for your most wonderful time of the year? Decorative lime-based plaster would be a great idea to turn your dull walls into some extraordinary centrepiece. So effortless so refreshing.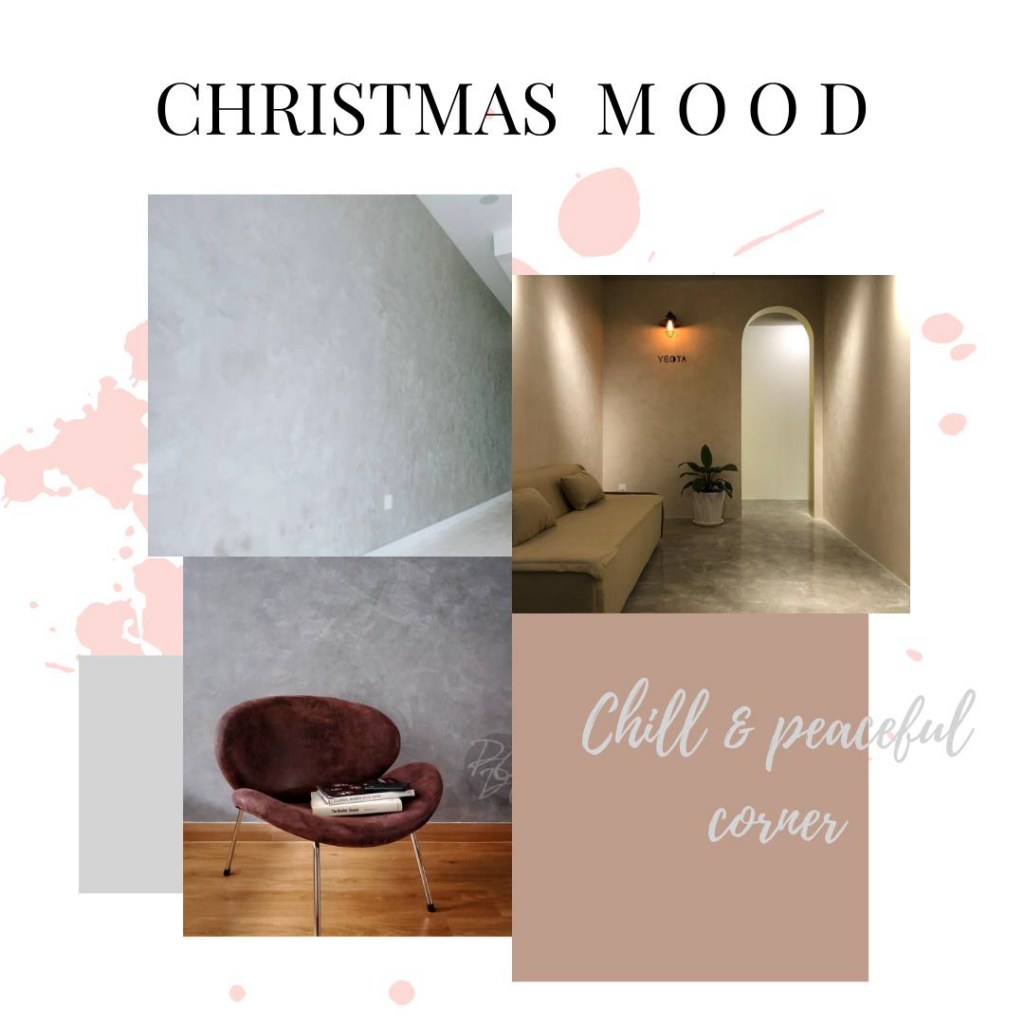 What is decorative lime-based plaster? Lime based plaster is a type of special effect paint that made up of sand, water and lime. it is also famously known as Venetian plaster that brings high end and luxuries finishes to wall. They are ready-mixed, durable, breathable, eco-friendly, anti-fungus and available in various colours.

Here are some ideas on inexpensive tools that you could utilise to create different patterns and effects to your decorative plaster walls. Get inspired and do not wait to try them out to brighten up your entire Christmas.
Stencils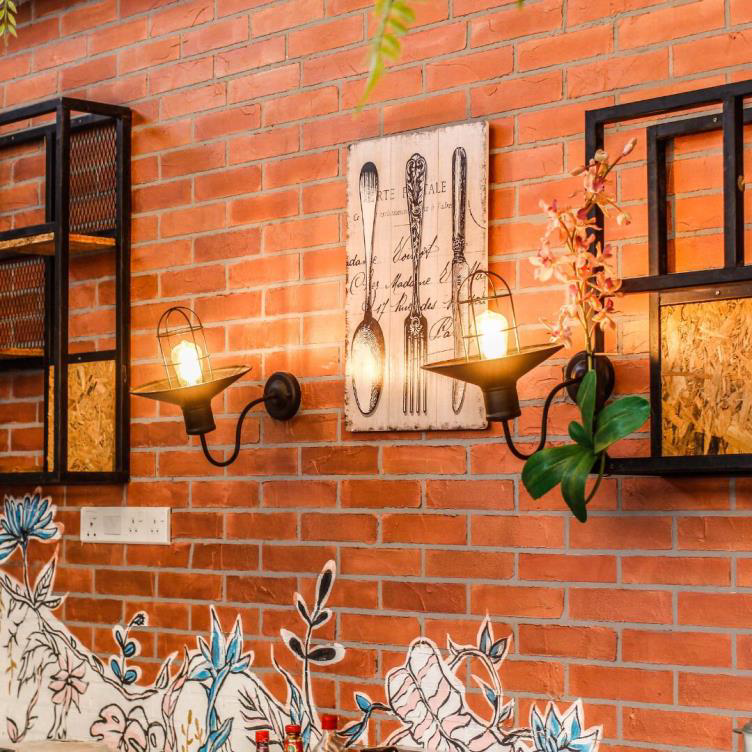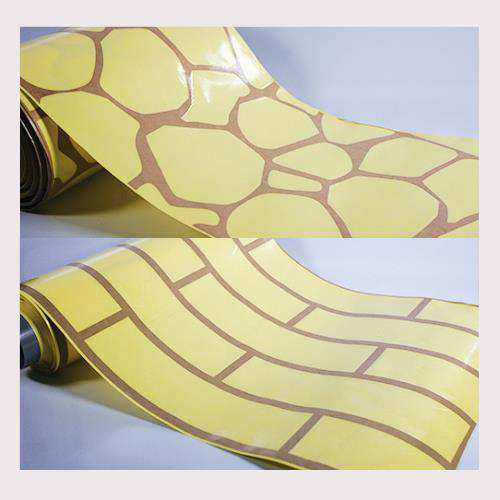 This is to reproduce patterns through painting over the cut-out holes in cardboard or metal onto another surface. It has been frequently used in making of mimeographs and fine paintings. But, instead of using it the traditional way, we can use this technique when applying decorative plaster to create any patterns on your choice!
Tapes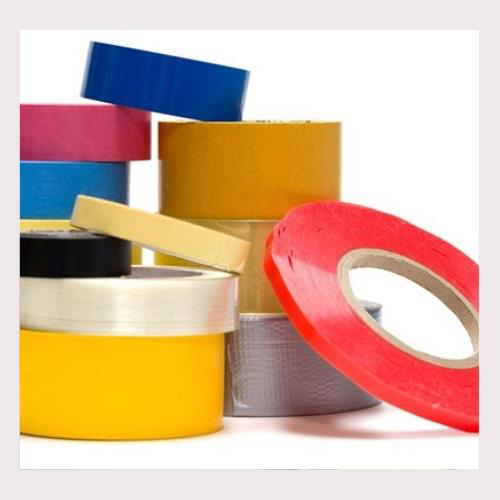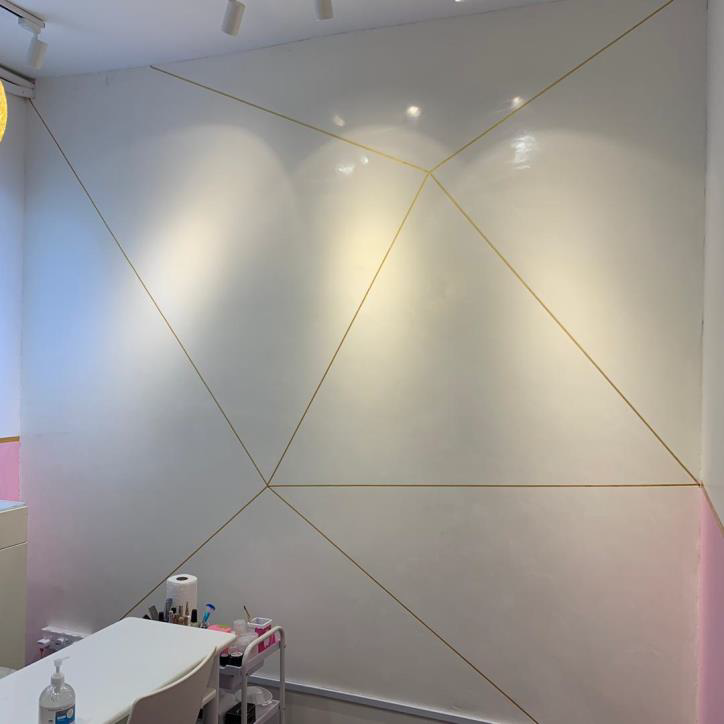 Tape is taking over! Firstly, choose two different shades – base colour and accent colour. Secondly, apply the base colour and after it is dried, apply the tape to create any pattern you desire on the wall. Use a stripe tape to help you plot out the angle and the thickness you like your zig zag to have. Then, give your accent colour a go. Lastly, gently remove the tape and you should work this from the top to bottom.
Texture roller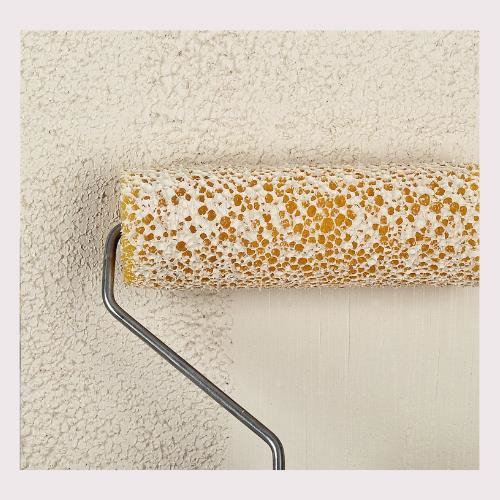 This is perfect for those who opt for minimalist style. It's simple, clean yet eye catching. Using this tool would definitely save you from spending substantial amount of time and money. With this simple method, all you need to do is just get a roller and lime-based plaster, then you're ready to go! It helps the wall to stand out better. In addition, just enough texture to hide the flaws in your wall.
Sponge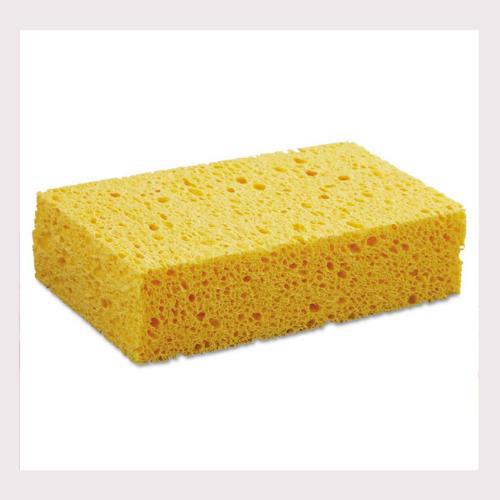 The end result is almost the same as using texture roller but sponge is even easier and cheaper to get. You can easily obtain sponge at any nearby supermarket, convenient store, etc… Definitely the most affordable choice to create easy and quick texture.
Trowel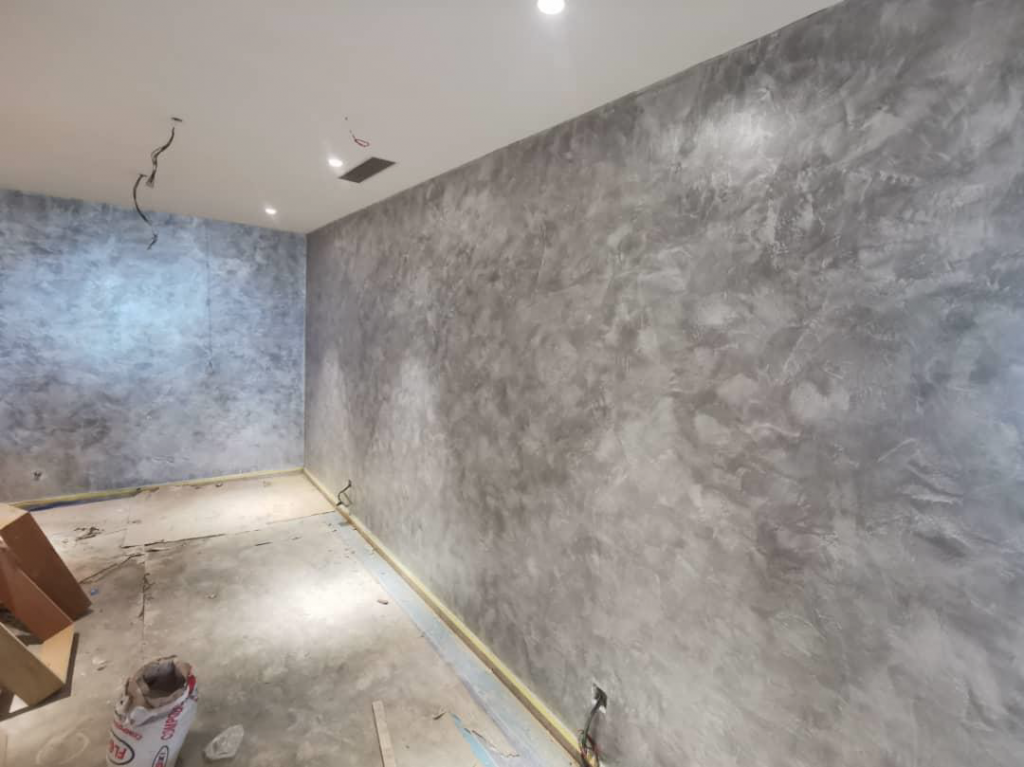 One of the most classical tools to be used to apply texture paints. It is especially perfect to create matte finish for concrete effect. It gives a touch of Industrial and vintage vibes to the interior and leaves the impression of rustic. Commonly, these kinds of textures are to be created by using multiple horizontal and vertical strokes.
Steel comb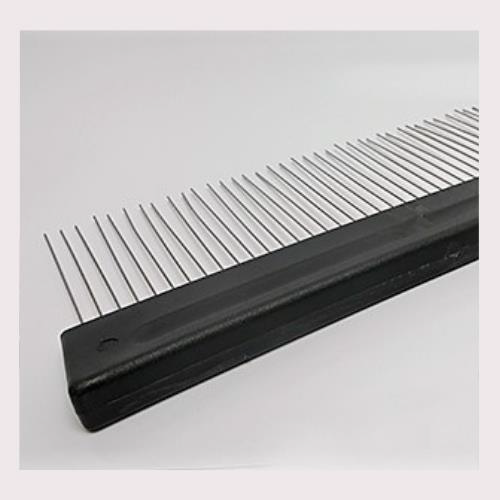 It's great to create bumps, lines and stripes of different width to fulfill and accommodate any of your creative ideas. It helps to create shadows making the wall be less dull and boring.
Crocodile roller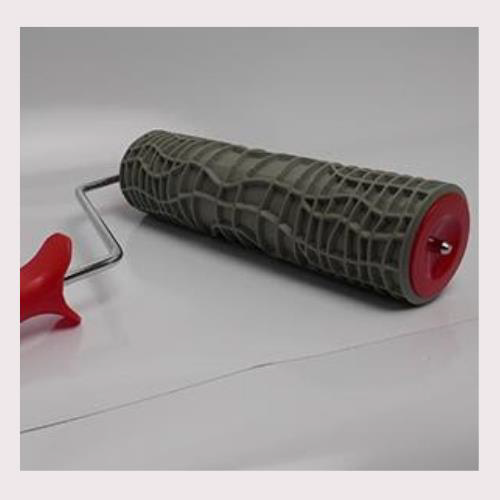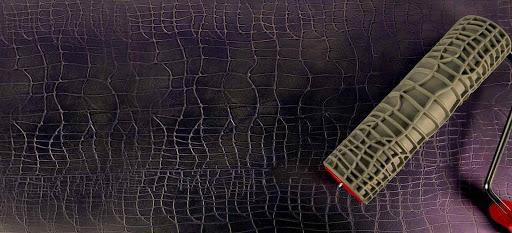 A technique using here is 'negative' imprinting technique meaning it will leave a crocodile skin texture on surface of your project when it is to be rolled over the wet textured paints. It helps to create beautiful textures in easy and fun way.
Wood graining tool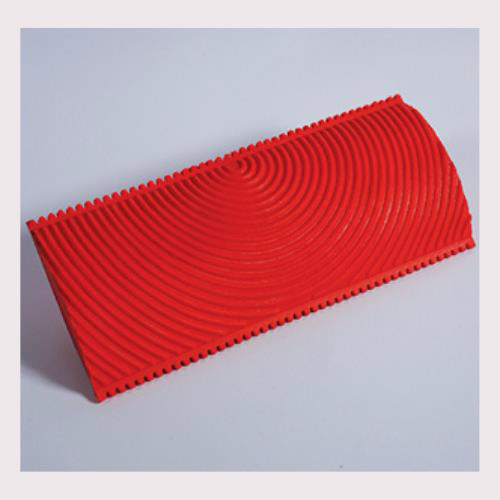 Ideal to use this to create patterns using Macoavell decorative lime-based paints to achieve wood grain finish. Similarly, while the paint is still wet, immediately use this on the wood grain the wall. This is an easy tool to be used as it doesn't need difficult techniques.
Travetino tool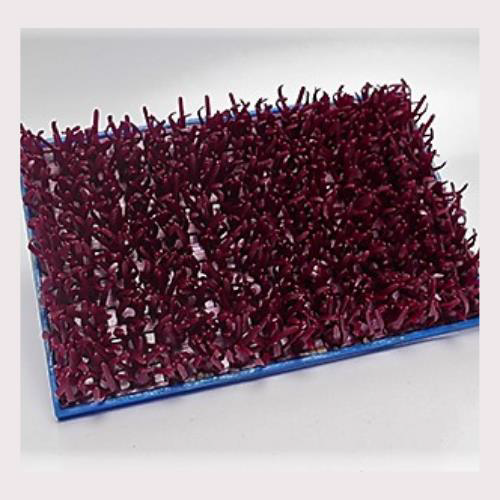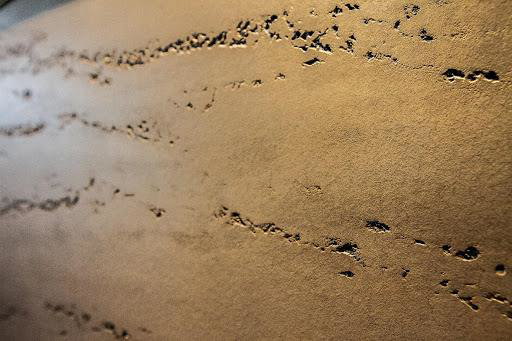 As shown in the image above, this is the effect created using Travertino tool. To achieve this wall effect, firstly, start with application of base coat (plaster used – MACOAVELL stucco). Subsequently, use your tool to create the pattern. Finally, add another layer of textured paints (plaster used- MACOAVELL crystal overlay pickle 650.5B). Final result will be as above.
Lining brush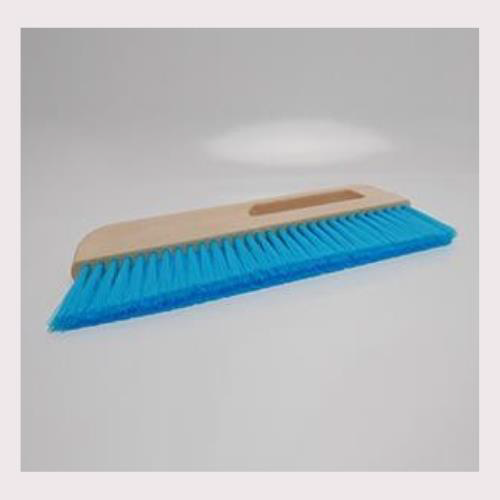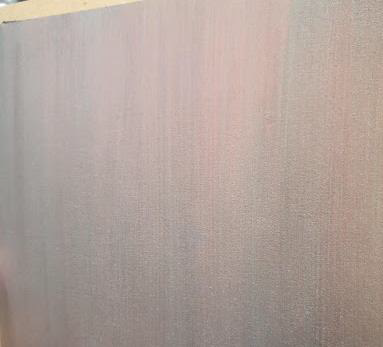 This can be used when you want to achieve denim effects on the textured wall. It is one of the most unique textures that can instantly bring sophistication to your living space.
Venetian plasters and tools are all available on Macoavell website. Or, if you decided to leave it to professional, Macoavell is always here and ready to assist you !